A flâneur's guide to getting lost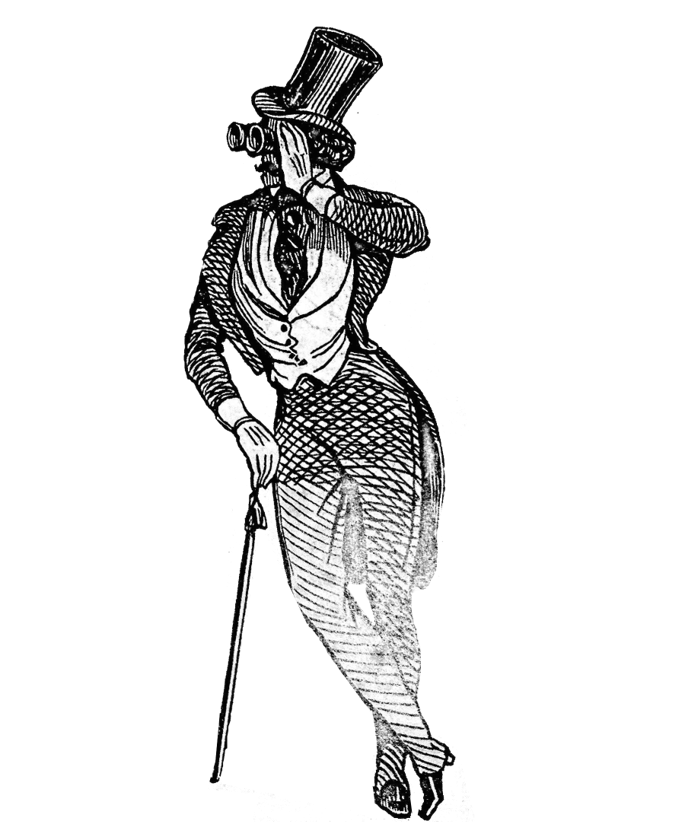 I was not unprepared for jagged rocks and treacherous shoals if I could only have change—change and the excitement of the unforeseen.
Maugham, W. S. (1930) The moon and sixpence. New York, Book League of America.
In this era of rapid globalisation where vast distances can be crossed in a matter of hours if not minutes, where commercial flights off-planet increase ever further in regularity, where we stand witness to an ever-expanding diaspora, only one word can sum up the mood of the age, wanderlust. Travel, previously a hobby of the rich and affluent, is now within the grasp of the common man on the street. Vacations have become part and parcel of our everyday lexicon, cross country trips a universally shared pastime; global movement for some becoming an unavoidable necessity and for others an unquenchable desire. The gist of it being that people want to go places, and when given the opportunity, oh the places they'll go!
Whether your trip is an office-sponsored getaway or another item to cross off your bucket list, travel with all its glamour has us crossing the days on our calendars to the time when we can next gather up our bags and comfy neck pillows heading out into the wide unknown. Though for a variety of reasons a fair few of us can find ourselves landlocked. It may be due to health concerns, an overload of work deliverables piling up, or that we simply find the opportunity presented at odds with maintaining our carbon neutral lifestyles regardless of the reason sometimes the places that we want to visit are thoroughly unreachable. Though it's easy enough to say that travel is unfeasible, this does not lessen the heart's yearnings nor does it have any bearing on how the mind wanders and is transported through the pure power of imagination to the land of daydreams.
It is this space nestled between nostalgia and desire that each artist was asked to inhabit, using their unique styles and mastery over mediums to depict these vivid landscapes so that we may take in the vibrant visions they give form to. As is the case of Ayaz Memon and Nizam Baloch, whose pieces abound with unsounded melodies and unsmellable fragrances of a landscape trapped in time and space, where the veil of reality is thinned. The mesmerism created by the pointillism is not unlike the vibrant mark-making of Asavir Nadeem, whose dreamscapes with their backdrops of famous cityscapes beckon the viewer to lose themselves in the electric hues peeking through her scratches.
Similarly, Khadijah Rehman's pieces express an eerie sense of longing, nuzzled within these intimately private communal settings we begin to wonder where to does the lingering gaze of these figures lead. As we stand privy to these late-night introspections and the tiny details she meticulously brings to life, we are whisked away into a cascade of nostalgia. This is a quality shared by fellow artist Irfan Channa whose sepia-toned boatman and cloudscape exude a sense of peace while in motion, the work reminding us of forgotten seascapes and of looking towards the sky with a longing to sail across an ocean of clouds. Sameen Agha's pieces speak at once of travel and stasis, of longing and futility, of freedom and confinement as the viewers look at the disembodied wings they are reminded of how flight is not only within reach but inevitable.
Looking at the pieces commissioned especially for this exhibition we along with the artists explore these far off places, some which neither of us has visited before and others that bubble up in memories and dreams to which they anxiously wish to return. To see what an artist sees, to walk where they walk, to experience their desire is for me the point of art, for in such instances we understand the language of brushstrokes and colour palettes hearing the story underneath, losing ourselves to the dérive.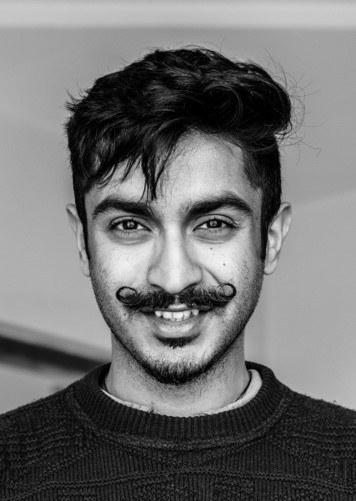 Haseeb Ullah Zafar (He/Him) is a curator, researcher, writer, producer, artivitst and artist currently based in Lahore, Pakistan. Haseeb holds an MA in Curating Contemporary Art from the Royal College of Art, London and a BFA in visual arts from the National College of Arts, Lahore. His interests lie in investigating the intricacies of born-digital artistic practices and the curator's role within the labyrinthine socio-cultural context of the Internet. In particular, he explores the visual art form of 'Internet Memes', an electronic cultural currency propagated by humans in their millions on a daily basis, that which are being displayed with increasing frequency within physical spaces. He unpacks the value structures involved in their commissioning, exhibiting, and collecting within the art ecosphere. Alongside this Haseeb works on maintaining an active art practice through which he explores pertinent themes and topics that resonate with him. He is also one of seven co-curators who commissioned www.empathyloading.com a transdisciplinary online art project inquiring into affective relationships between humans and networked non-humans developed by students from the MA Curating Contemporary Art Programme Graduate Projects Royal College of Art in partnership with Furtherfield. He is currently working as the curatorial assistant for the Ambiance Boutique Art Hotels and as an independent curator on various projects.